Jacob Jordaens by R-A d'Hulst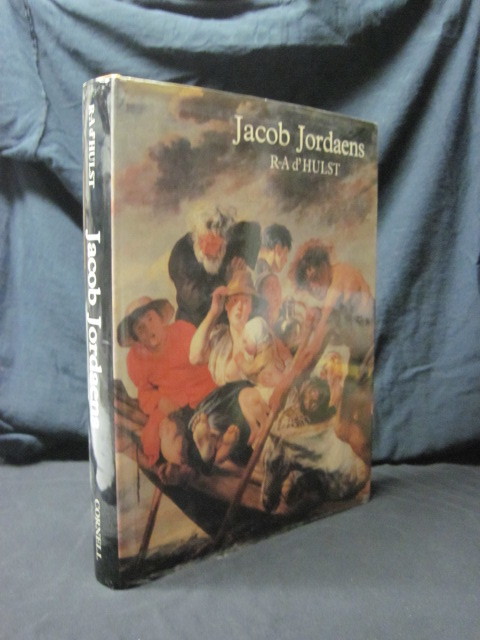 Jacob Jordaens by R-A d'Hulst
Stated First Edition, First Printing. Published by Cornell University Press, 1982.
Folio. Orange cloth boards stamped in gold.
Book is like new; clean and crisp. Interior is unmarked; no writing, names, etc. Spine straight and crisp, corners sharp. Dust jacket has some light shelf wear; mostly at spine ends.
A fine collectible copy of this wonderful Jordaens retrospective.
375 pages. ISBN: 0-8014-1519-5.