Catch-22 by Joseph Heller (UK)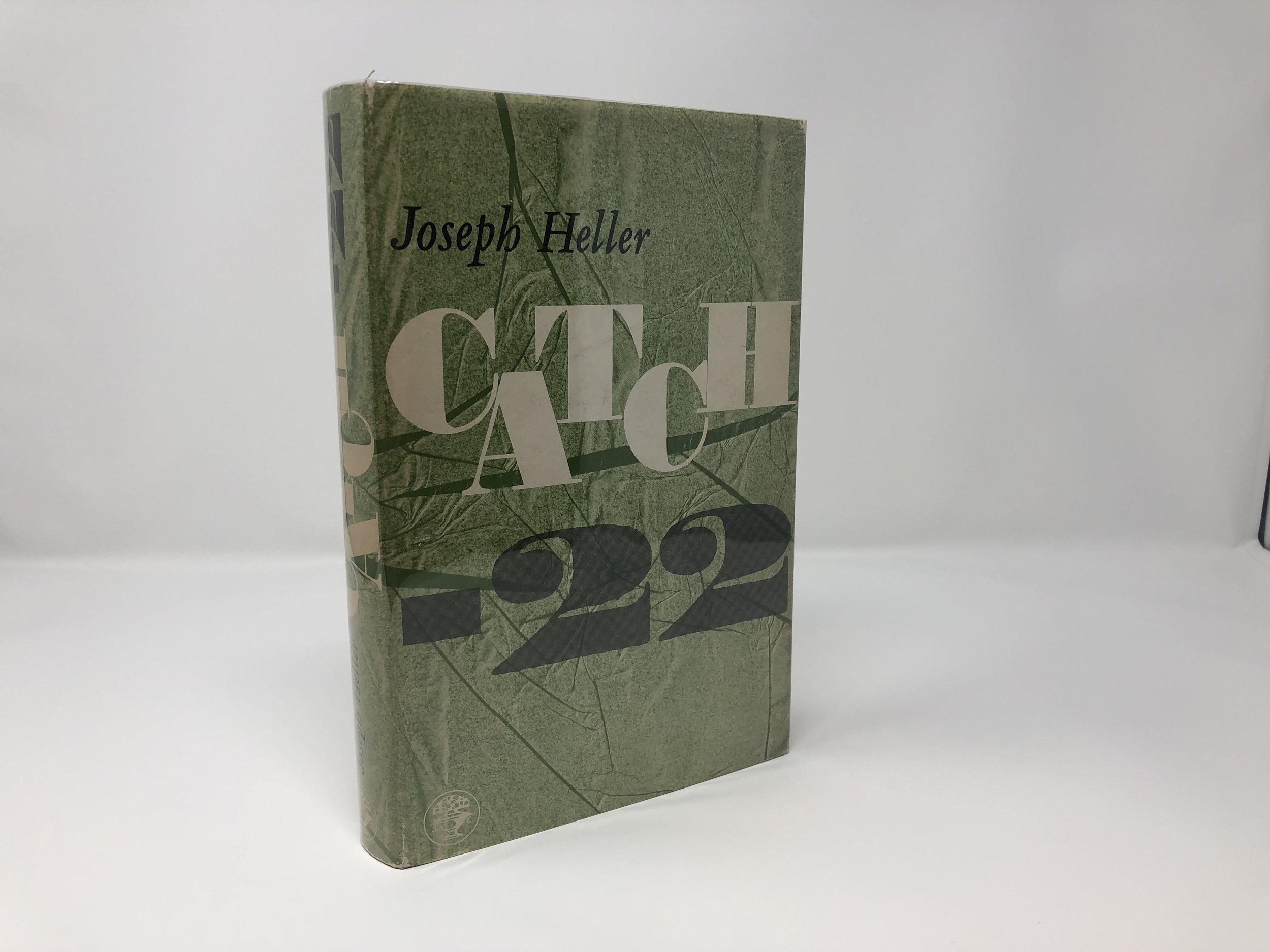 Catch-22 by Joseph Heller (UK)
UK Edition. First Edition, Stated 3rd printing 1962. Published by Jonathan Cape, 1962. Not price-clipped (21s price intact).
Octavo. Red cloth boards stamped in gold.
Book is like new; clean and crisp. Interior unmarked. Spine straight, sharp corners. Dust jacket is like new only the lightest shelf wear.
A fine collectible copy of this classic novel.
443 pages.