Hamlet Had an Uncle by Branch Cabell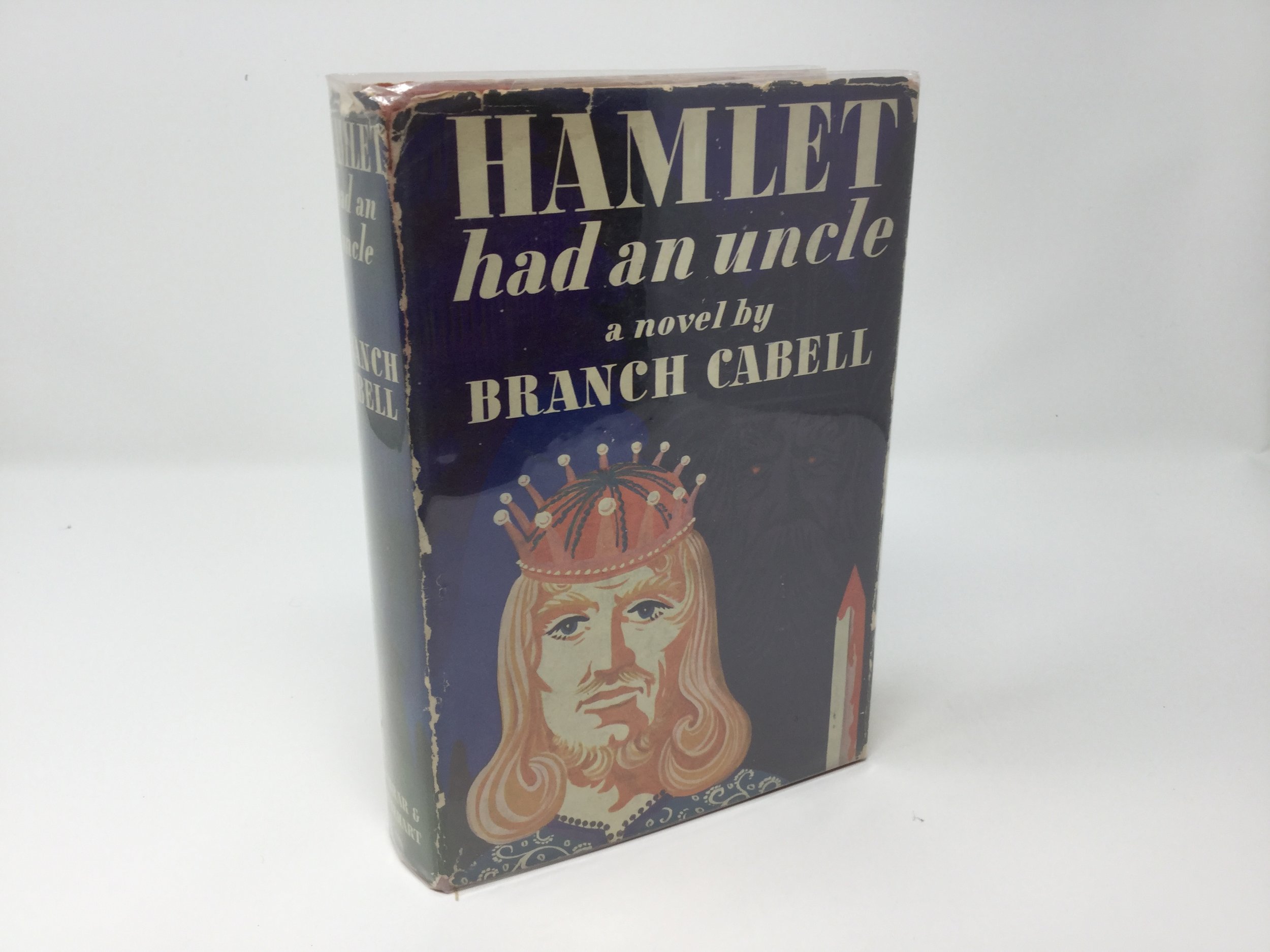 Hamlet Had an Uncle by Branch Cabell
First Edition, First Printing. Not price-clipped ($2.50 price intact). Published by Farrar & Rinehart, 1940.
Octavo. Red cloth board stamped in black and gold with red topstain.
Book is very good with a light water stain to back panel but no warping. Corners sharp and spine straight. Small bookstore label to back paste down. Dust jacket is very good with moderate edgewear and several tears. Some of the red of the cloth has bled onto the inside of the jacket where the water stain was.
400 pages.