The Magic Barrel by Bernard Malamud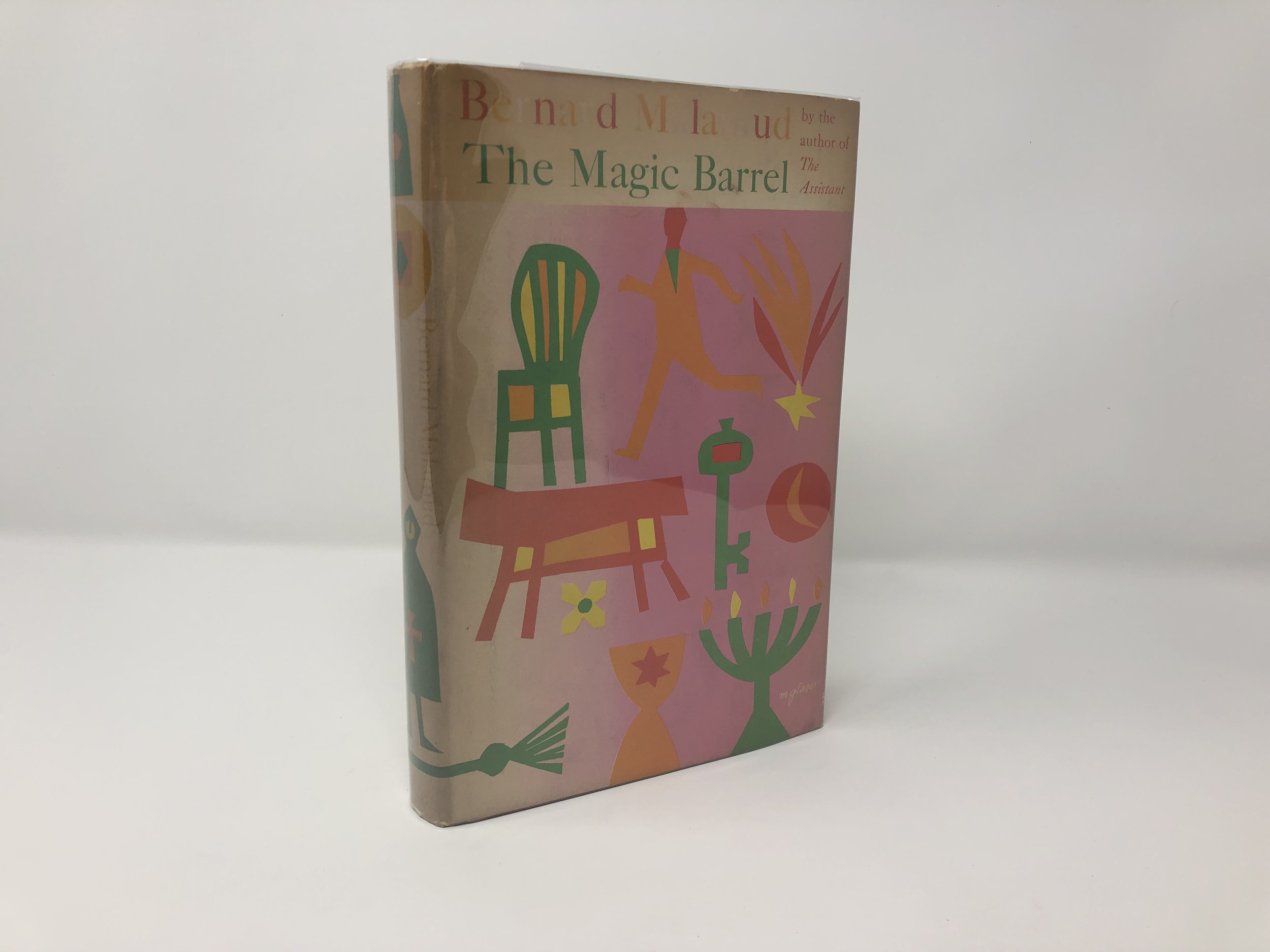 The Magic Barrel by Bernard Malamud
Stated First Edition, First Printing. Not price-clipped ($3.75 price intact). Published by Farrar Straus & Cudahy, 1958.
Octavo. Gray cloth over pink boards stamped in orange and purple.
Book is like new; clean with no writing or names. Sharp corners and spine straight. Dust jacket is like new with some fading as is common with this title. Designed by Milton Glaser.
A fine collectible copy of this classic story collection and winner of the 1959 National Book Award for Fiction.
214 pages. LCCC # 58-6841.