Prairie Wings by Edgar M. Queeny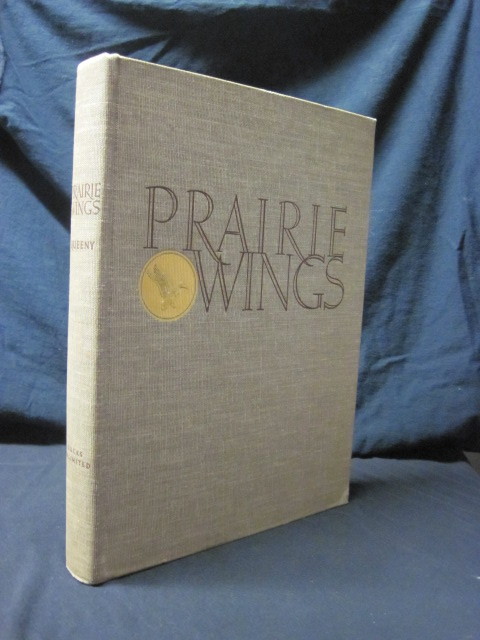 Prairie Wings by Edgar M. Queeny
First Edition, First Printing. Published by Ducks Unlimited, 1946.
Folio. Tan cloth boards stamped in gold and brown.
Book is like new. Clean and unmarked except for a small bookstore label on inside pastedown. Pages crisp and clean. No writing, names, etc. No dust jacket as issued.
A fine collectible copy of this landmark title. Profusely illustrated in black and white.
256 pages.