Airborne by William F. Buckley, Jr. (signed)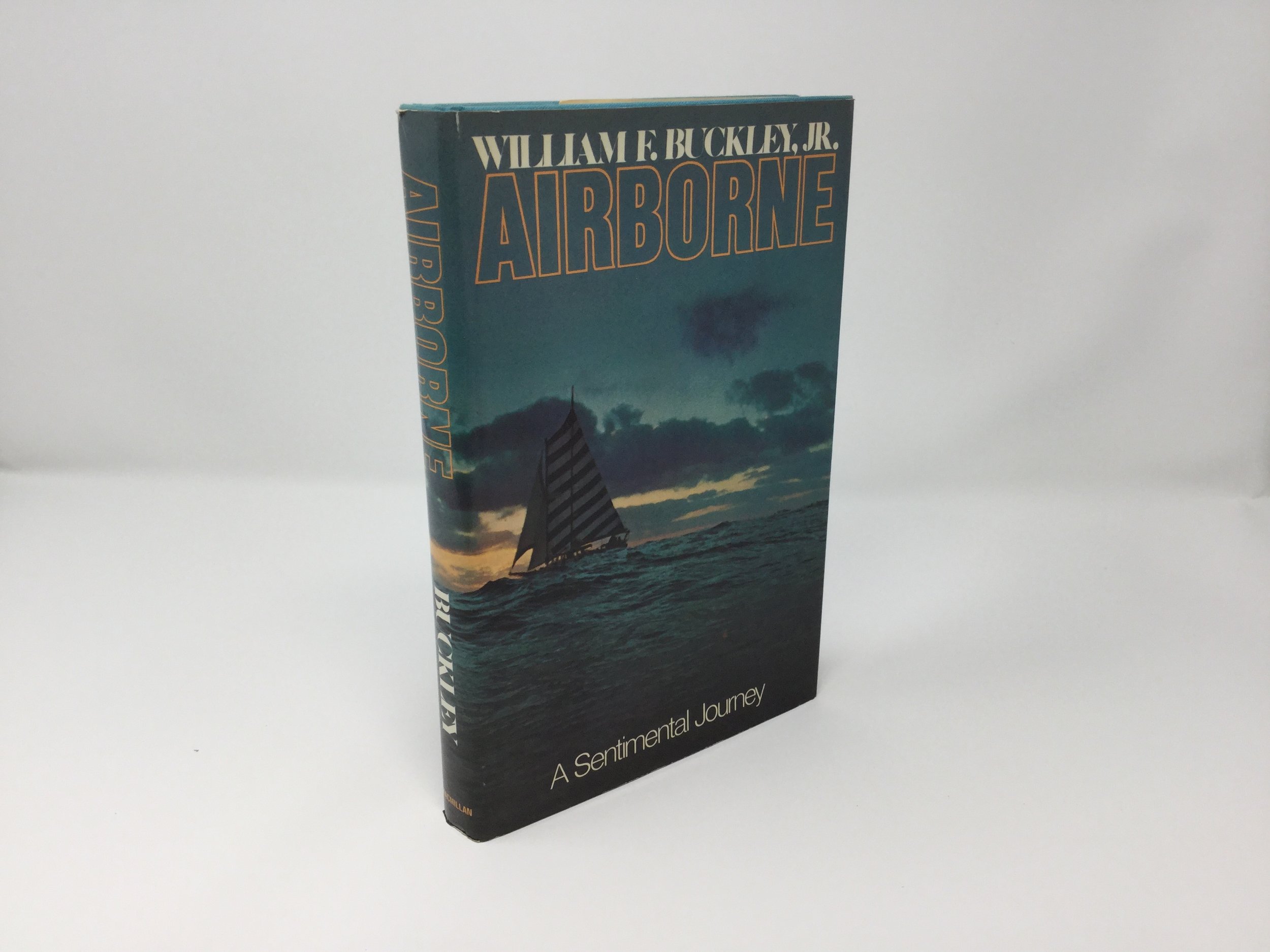 Airborne by William F. Buckley, Jr. (signed)
First Edition, Second Printing. Not price-clipped ($12.95 price intact). Published by Macmillan, 1976.
Blue cloth boards stamped in gold. Octavo.
Signed and inscribed by author William F. Buckley Jr. on sticker affixed to the half title page.
Book is like new with no writing or names. Sharp corners and spine straight. Dust jacket is like new with a few small tears along top edge and a small crease on the left flap.
252 pages. ISBN: 0-02-518040-1.