Autobiography by Margot Fonteyn (signed)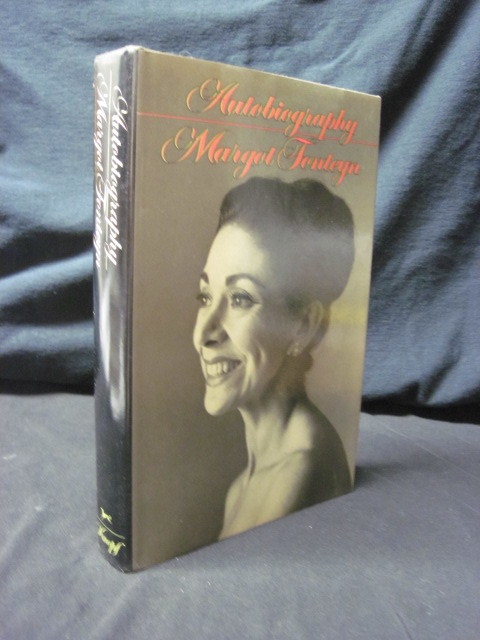 Autobiography by Margot Fonteyn (signed)
Stated First Edition, First Printing. NOT price-clipped ($12.50 price intact). Published by Alfred A. Knopf, 1976.
Octavo. Black cloth boards stamped in gold.
Signed and inscribed by Margot Fonteyn on title page.
Book is like new; clean and crisp. Sharp corners, spine straight, pages crisp. Dust jacket is like new. A very fine collectible signed copy of this classic memoir.
266 pages plus index. ISBN: 0-394-48570-X.