Charlotte's Web by E.B. White (signed)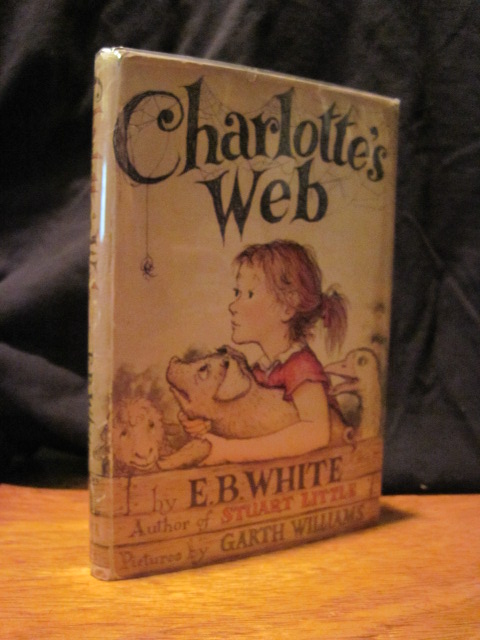 Charlotte's Web by E.B. White (signed)
Stated First Edition, First Printing (with letter code "I-B" which indicates a September 1952 printing). NOT price-clipped ($2.50 price intact). Published by Harper & Brothers, 1952.
Signed by E.B. White on inside flyleaf and dated Sept 5, 1964.
Octavo. Tan cloth boards stamped in blue.
Book is very good, slight spine lean. Has some loss of text and tears on page 179/180. A perfect leaf has been tipped in after the damaged page. Dust jacket is very good with some edge wear/small tears, mostly at spine/corners.
A very scarce flat signed copy of E.B. White's iconic children's tale. Illustrations by Garth Williams.
184 pages. LCCC # 52-9760.