Cockpit by Jerzy Kosinski (signed to Kurt Vonnegut)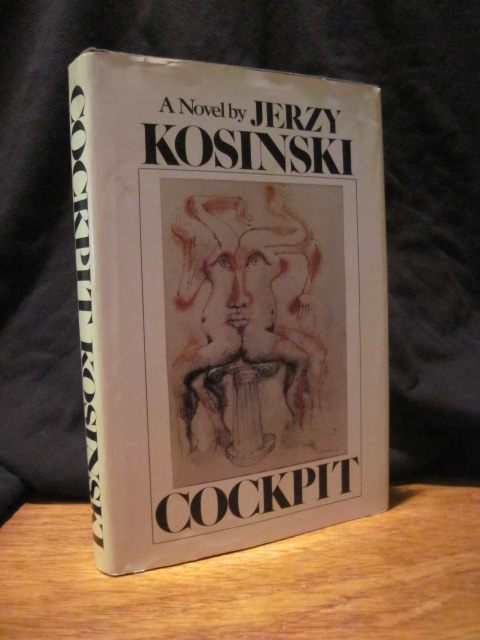 Cockpit by Jerzy Kosinski (signed to Kurt Vonnegut)
First Edition, First Printing (Full Number Line). Published by Houghton Mifflin, 1975. Not price-clipped ($8.95 price intact).
Octavo. Black cloth stamped in silver and gold with orange top stain.
From the personal collection of Kurt Vonnegut. Signed twice with an inscription. Flat signed on first blank page and inscription on flyleaf reads, "For Kurt – Admiringly and with affection – Jerzey. June 14, 1975." Has Kosinksi's personal card stapled to the first blank page.
Book is very good plus. Interior clean except for a light indentation from the staple on the following few pages. Sharp corners, spine straight. Dust jacket is very good with some light shelf wear.
A wonderful presentation copy from Jerzy Kosinski to Kurt Vonnegut.
248 pages. ISBN: 0-395-20671-5.