Eyes on the World by M. Lincoln Schuster (Signed)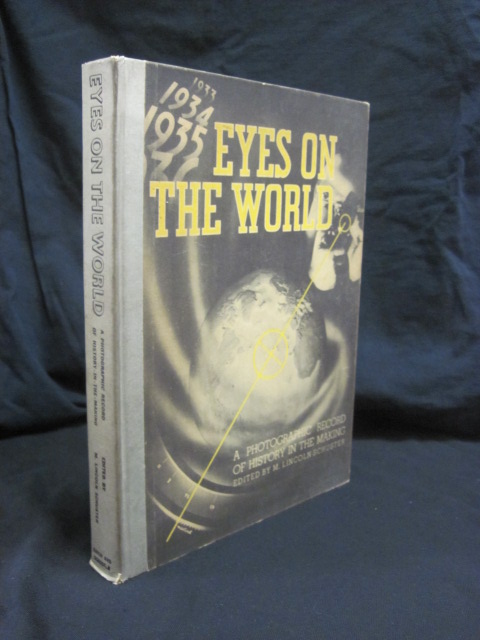 Eyes on the World by M. Lincoln Schuster (Signed)
Book is in very good condition. Stated First Edition, First Printing June 1935. NOT a remainder. NOT a book club edition. NOT price-clipped ($19.95 price intact). Published by Simon & Schuster, 1935. Signed with an inscription by M. Lincoln Schuster on inside flyleaf and dated July 8, 1935.
Pictorial boards with red top stain. Book is in very good condition with some light edge wear/rubbing with several small nicks at corners, but no major tears. No dust jacket as issued. No writing, highlighting, underlining, dog ears, etc. Pages and boards crisp and straight. Spine un-broken with no spine lean.
A very nice collectible copy of this scarce photographic record of the world in 1935.
Has a book review from the New York Herald Tribune dated July 7, 1935 laid in.
Signed and inscribed by the co-founder of the Simon & Schuster publishing house.
Profusely illustrated.
Folio.
301 pages.