Visions of Cody by Jack Kerouac (signed)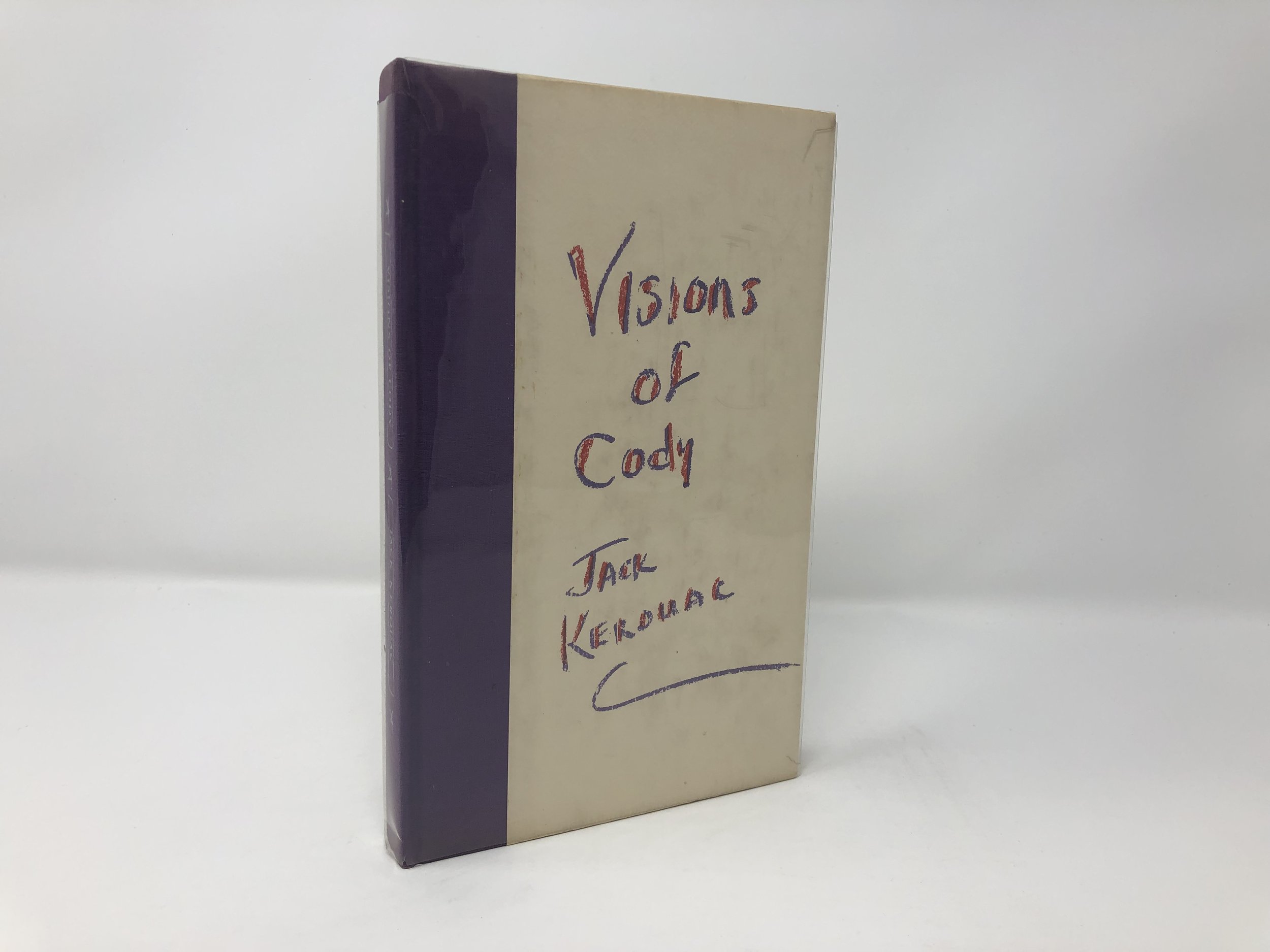 Visions of Cody by Jack Kerouac (signed)
First Edition. Signed limited edition (Copy #73 of 750). Not price-clipped ($7.50 price intact on laid in jacket flap). Published by New Directions, 1960.
Octavo. Purple cloth over white boards stamped in silver.
Signed by Kerouac on limitation page at back of book. Has original clear acetate jacket and paper jacket flap laid in with book info and price.
Book is like new with no writing or names. Sharp corners and spine straight. Acetate jacket has some small chips and rubbing.
A fine signed copy of this novel left unfinished when Kerouac passed away and was posthumously published in 1972.
128 pages.