Whalers of the Midnight Sun by Alan Villers (signed)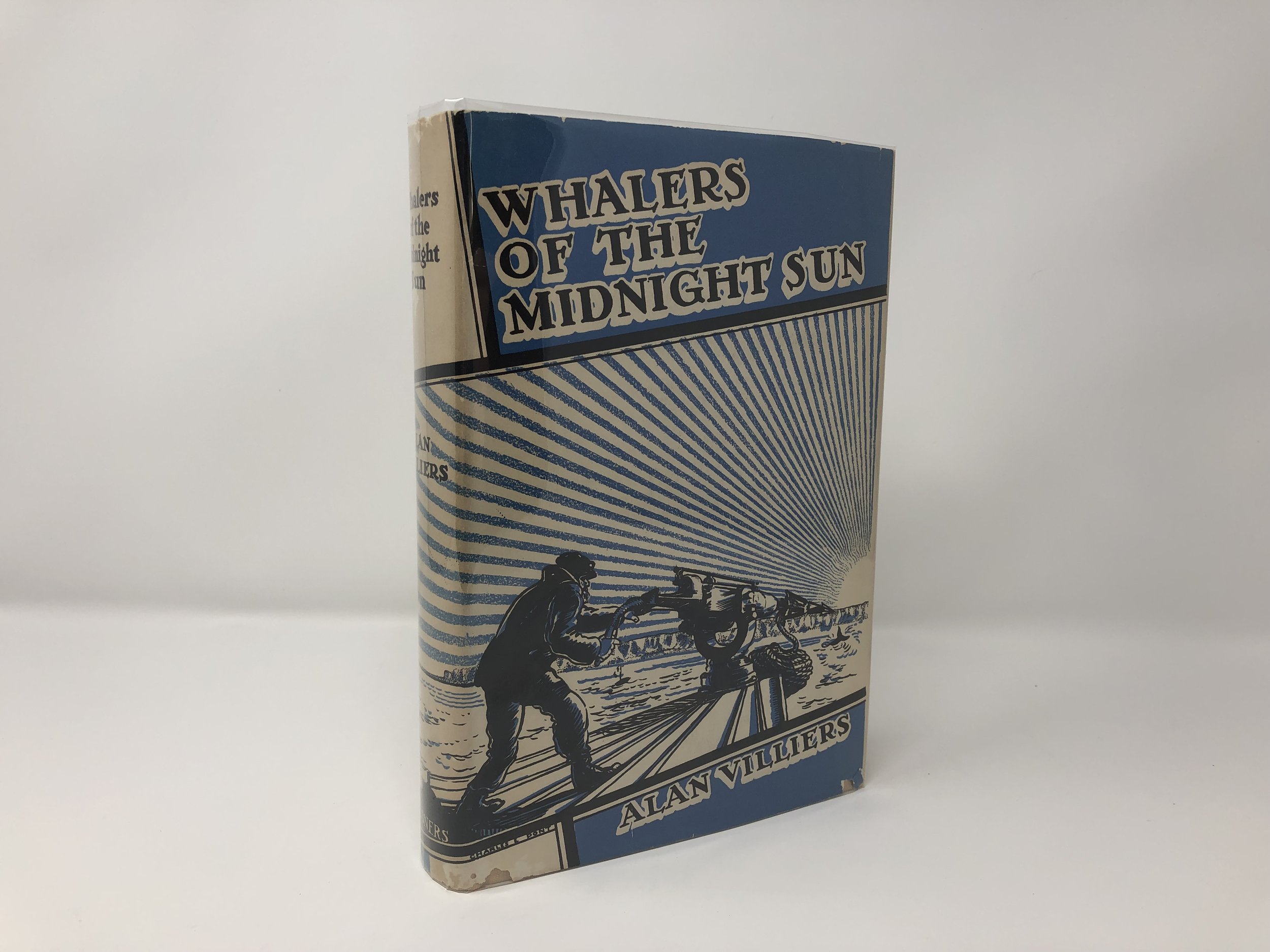 Whalers of the Midnight Sun by Alan Villers (signed)
First Edition, First Printing (Scribner seal with "A" on copyright). Not price-clipped ($2.00 price intact). Published by Charles Scribner's Sons, 1934.
Octavo. Yellow cloth boards stamped in blue.
Signed and inscribed by Alan Villiers on first blank page. Inscription reads, "To ---, With every good wish. From Alan Villiers – Jan 30, 1935".
Book is like new; clean and crisp with no owner markings. Sharp corners and spine straight. Dust jacket is very good with a few small chips/small tears.
Woodcuts by Charles Pont.
A scarce copy in jacket of this classic whaling history. The only signed first edition available at the time of listing.
285 pages.